This article was part of a popular series from the old Baltimore Photo Solutions blog on disaster preparedness, in recognition of Save Your Photos Month (also known as September).
I've updated some of the tips from the original post. Technology has changed in the past five years, and we can now use a pharmacy app to store and refill prescription information, even transferring the prescription to a new location if we have to evacuate or move.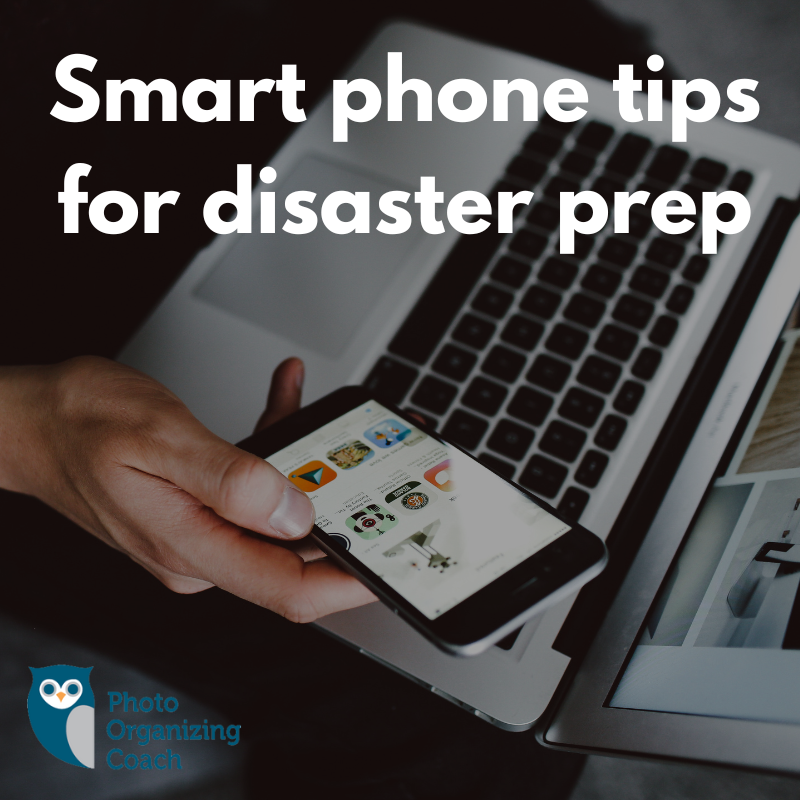 Preparing for disaster(s)
Extreme weather events and natural disasters are becoming more common. There can be extreme drought and damaging fires in one part of the country, while another region is dealing with floods.
Obviously, you need to take care of yourself and your family first. Make a safe plan for your pets. In addition to having adequate insurance and an evacuation plan, there are a few other things you can do to prepare for and recover from a disaster that impacts your home. Here's a useful checklist from Ready.gov.
Organize your information
Have digital copies of your important paperwork, account information, etc. I recommend a password manager app such as Bitwarden or LastPass.
Scan any important documents such as appraisals of your home or other valuable items. Take photos of your insurance cards (front and back). Save digital copies of your insurance policies (homeowner's, renter's, auto, health & life insurance). In addition to the secure app, keep that information on an external hard drive or memory stick, which might be in your evacuation kit or stored at a friend or family member's home – hopefully far enough away to be out of the disaster zone. More on that below.
Take a video
Make a record of the contents of your house, along with outside improvements and landscaping. You can use the video feature on your camera app. Don't worry if your house is neat and clean. This isn't a magazine spread, it's meant to provide proof of your home and particularly any valuable contents or improvements. You may want to narrate the video describing any features or items that are of note. Focus in on serial numbers and other important details such as labels on designer clothing or accessories, or marks on antiques. You may also choose to capture those details in separate photographs.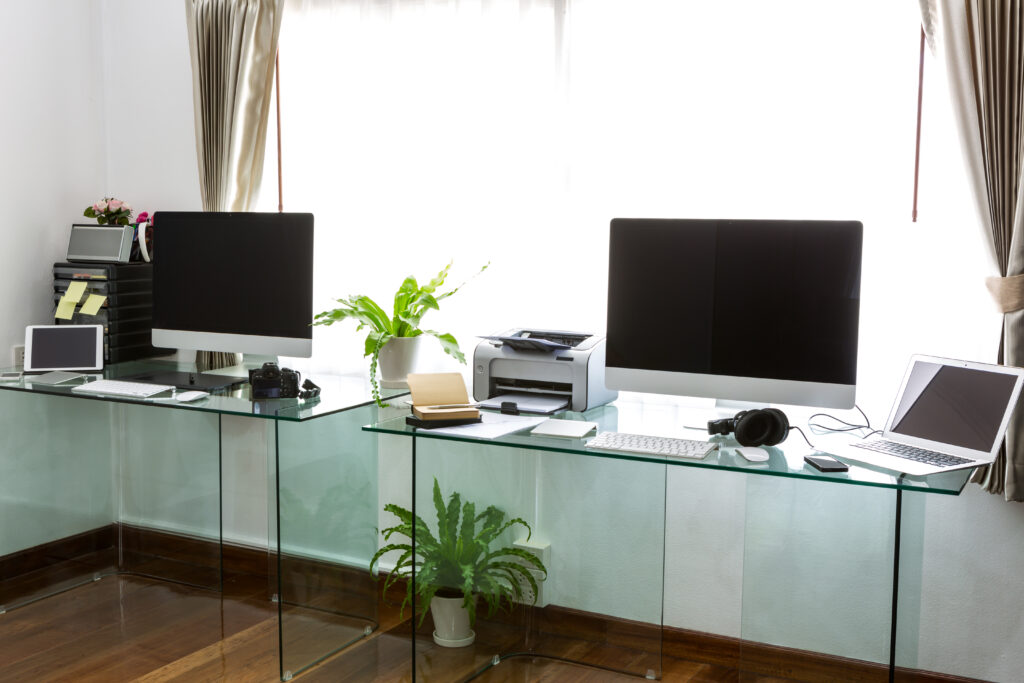 Where to put your records
Save those photos and videos to several safe places. Don't just leave them on your phone. Even though of course your photo library on your phone is backed up, right? Put copies:
on your computer
on an external hard drive or memory stick that's protected from water damage and coming with you if you evacuate.
in the cloud. Use a secure cloud storage site like Dropbox (or your password manager).
Good luck. Stay safe, and as dry as possible if you're in the path of the storm. If you're reading this at a time when there isn't an impending storm, congratulations! Please do as much of this as you can in advance, and make sure you check those back up drives/devices every few months to make sure they still work.