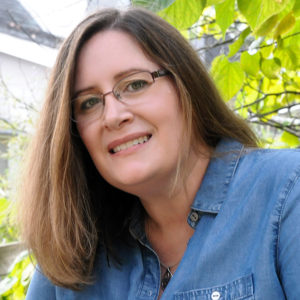 Kathy Rogers is the Photo Organizing Coach. An APPO-certified professional photo organizer since 2012, Kathy has years of experience in direct photo organizing services, as well as advising new and growing photo organizers.
She's spoken with many prospective APPO members over the years about the business of photo organizing: if it was the right fit for them, and how to launch a small business. Several have gone on to become very successful professional photo organizers in their own right.
The more photo organizers there are, the more people who are helped with saving their important photos and the stories behind them. Everybody wins!
The field of photo organizing has grown and changed significantly since Kathy started Baltimore Photo Solutions. As with any young and rapidly expanding industry, Kathy has identified an ever-increasing list of products, services, and tools that *somebody* needs to create to help photo organizers do their job more easily, and more profitably. She's excited to finally be implementing a few of those ideas (although the idea files in Evernote are still growing faster than she can keep up).
Kathy is now focusing on her coaching and business tools as the Photo Organizing Coach. As of September 2021 she has closed the direct service part of the business.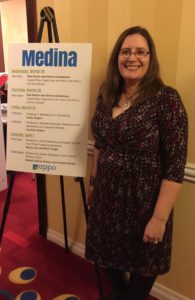 Kathy has conducted a couple of breakout sessions at APPO Con, on marketing (2017) and social media (2018 with Andi Willis). She presented a webinar (2019) on "Understanding Copyright on the Photos We Organize" and was featured on an Open-Mic Monday webinar about avoiding bad client situations (2016).
In her pre-photo organizing life, she was a small business owner, health educator, researcher and service-delivery consultant in women's health care. Kathy has a Master of Public Health degree from Johns Hopkins University, and finds that a lot of those skills transfer to her photo organizing work. Fortunately, Kathy reports that photo organizers follow through on her advice much better than medical residents ever did.
Kathy lives, works and volunteers with her family in Baltimore, MD.