Products from the Photo Organizer
Copyright
Copyright issues leaving you confused? Overwhelmed? The Copyright Release Research Form helps you through the best practices for researching the copyright of photographs and documenting your progress.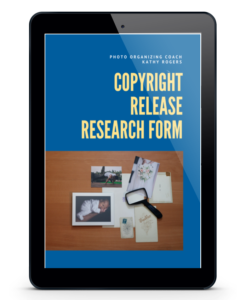 This two-page fillable PDF comes with an additional two pages of instructions.
Print it (as many times as you want) or complete as an electronic document (be sure to save your original in a safe place).
Use as much of the form as needed to research the copyright of an image, and to track any fees paid and release(s) you obtain.
Need more assistance understanding copyright issues that may impact your photo organizing business? Watch out for our upcoming e-course on copyright or sign up for an individual coaching session with Kathy Rogers, the Photo Organizing Coach.
A useful and thorough tool.
I had some questions and needs around copyright issues. Kathy clarified them. This is a useful and thorough tool.

Marci B.
Queens, NY
---
Social Graphics
Busy photo organizers need all the help they can get to stay on top of social media marketing. Our social graphics quotes are royalty free, high quality images with photo organizing related messages.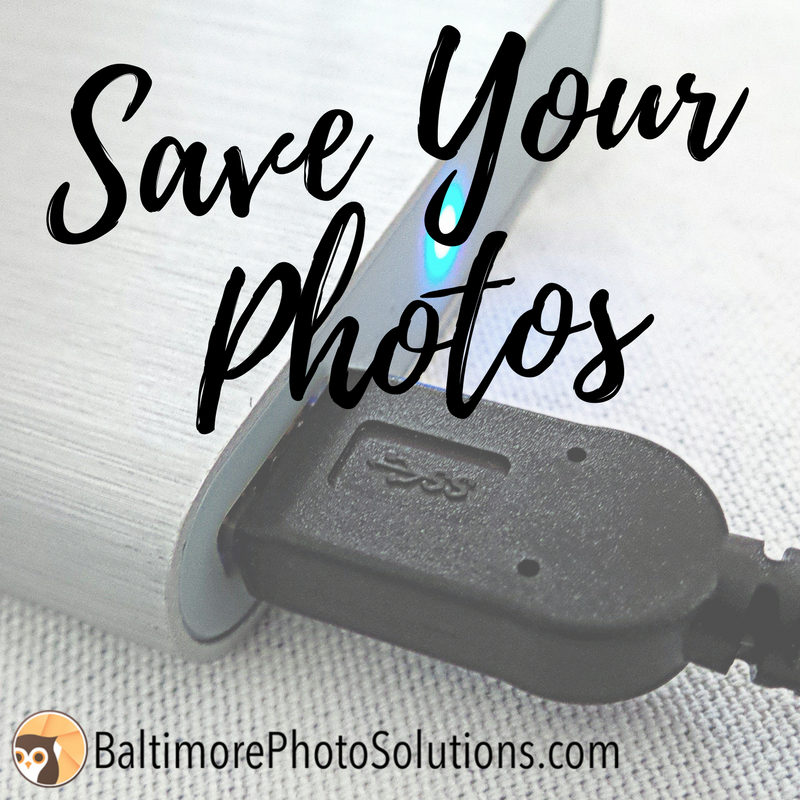 They're bundled in sets of 10 (or you can by them individually).  800px square PNG files are ready for you to add your branding and go. Perfect for any square format social media platform or to feature in a blog post.
Check out our Done-for-You Social Graphics.
I was constantly searching for images to accompany my social media posts. Spending lots of time editing my own images, looking for stock photos to purchase, or that were free that were related to my photo organizing business. I purchased the social media images that you developed and have in your store. This has been a huge time saver – I can easily add my logo to the images, and use them for all my social media posts, without worrying that I am violating copyright. Why would anyone spend time making their own.

Kathy Stone
Calgary, Canada
---
Need more help?

Have an issue you'd like our help with? Need specific tools, training, or done-for-you marketing? Custom coaching packages are available. Send us a comment and we'll talk.